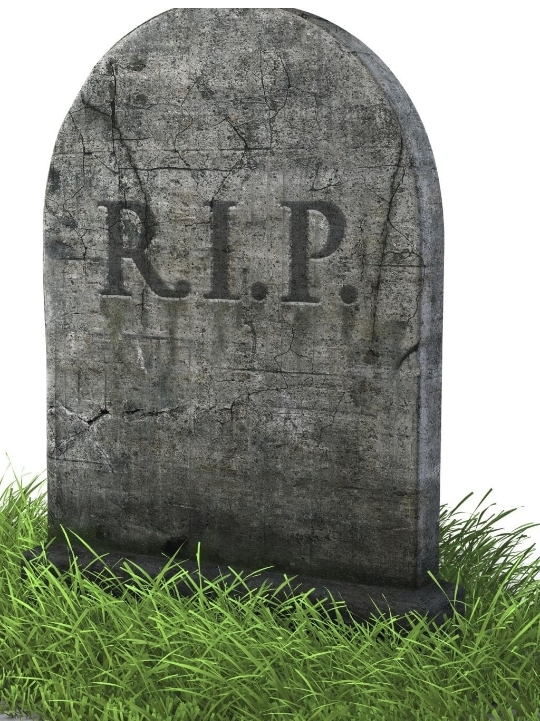 In those days was Hezekiah sick unto death, and Isaiah the prophet the son of Amoz came unto him, thus saith the Lord, set your house in order, for you shall die and not live (Isaiah 38:1)
These are heavy tidings. You get sick and a prophet of God comes and say set your house in order for you will die and not live. Many of us would have died from we heard this. These are things you must do. In preparation for death is to make your relationship with God right, and that is really what it meant by set thy house in order.
So Hezekiah turned his face toward the wall and prayed unto the lord Remember now O thy God, I beseech thee, how I have walked before you in truth and with a complete heart, and have done that which is good in his sight. And Hezekiah wept then came the word of God that saith thou hast heard thy cry and thou will add fifteen years to your life.
In the name of Jesus who has removed death's sting and defeated death for us, so changing the nature of death for the Christian, that we can even safely say with Paul.; I desire to depart and be with Jesus, which is better by far(Philippians 1:23)
Now I lay me down to sleep, I pray the lord my soul to keep And if I die before I wake, I pray the lord my soul to take. Many of us may remember these familiar lines. Many people don't think about death very much because we're so busy with life. Day to day activities, a rushed schedule, and heavily committed lifestyles that leave little or no time to think about life, death and beyond. Yet in spite of the joy we have in carrying out our daily activities, we also live in realization that some day we have to face death. In other words some day we will die.
Brothers and sisters the reality we face today is that death is sure. Romans 6:23 says for the wages of sin is death but the gift of God is eternal life through Jesus Christ our lord. what this saying to us because we are all sinners we need to face death. But if we remain faithful we shall have eternal life. I am encouraging us to claim the gift and not the wage. the wages come with consequences but the gift is a reward from God which is eternal life.We will not take anything with us but if we die with Christ we will have eternal life. Many of us think that when God tells us to put our house in order it is to refurnish our house but it is not so it is to renew a relationship with God. God will have to say to us before we die set your house in order for you shall die and not live. Many of us today knows that our house is not in order and it needs to get in order now. Many of us think that we have time, so we say we will set our houses in order a few years from now, but God is saying to us today to set thy house in order today. God is constantly telling us to set our houses, fix your houses in order for you will not live but die. My brothers and sisters I want to let you know that death will come for us at anytime, whether we like it yes or no but when it does come, if our houses are in order it is quite fine, but if it is not the result that hezekiah got will be ours as well. Death does not have the victory if we set our house in order. The song writer says" no grave can hold my body down no grave can hold my body down, when the trumpet of the lord shall sound and the dead in Christ shall rise no grave can hold my body down" No grave cannot hold your body down when you have set your house in order. My brothers and sisters we must cry out to God when we are going to die and long before we die. Not to say to him don't let death pass my way but for him to let you set your house in order in the right way. When we know that our house is set in order we wont worry if death comes our way but we know that our house would have been in order. Have you ever read a book and it's a good story and you're enjoying it, and then you get to the ending and you're so disappointed and heart rending because the ending was no good? You finish the book and say, what a bad way for the story to end. What if our life has a bad ending? What if our whole life is good and then ends up horribly. What would be a bad ending to life? Dying with regrets? So to avoid this set your house in order. I implore each and every one of you to SET YOUR HOUSE IN ORDER,FOR YOU WILL DIE.God Bless You.-Elder Micheal Stewart